Your refrigerator is probably the most vital home appliance at home.  To a certain extent, you and your family's nutritional intake depends on how fresh your refrigerator keeps the food items. It may sound very obvious, but most people don't really think too much about it. When you plan to buy a new fridge, typically capacity, size, brand are a few checks people generally take a look at.  But the operating technology is also pivotal when making a choice. 
While the classic  two-door refrigerator with freezer at the top has been the more accepted format in the masses and will continue to hold its own, the new-age format of bottom mount fridges have been making waves. Whirlpool Bottom Mount Refrigerators feature the fridge at the top and freezer at the bottom. With the fridge at the top you can easily grab veggies, fruits, milk, butter, water and without bending down. The less frequently used freezer is at the bottom. So, it's most definitely convenient. 
This latest bottom mount range by whirlpool features top-notch tech, new age format, smart space management and an impressive design. Let's talk about it in detail. But before that, here is a short video about the product 
The tech inside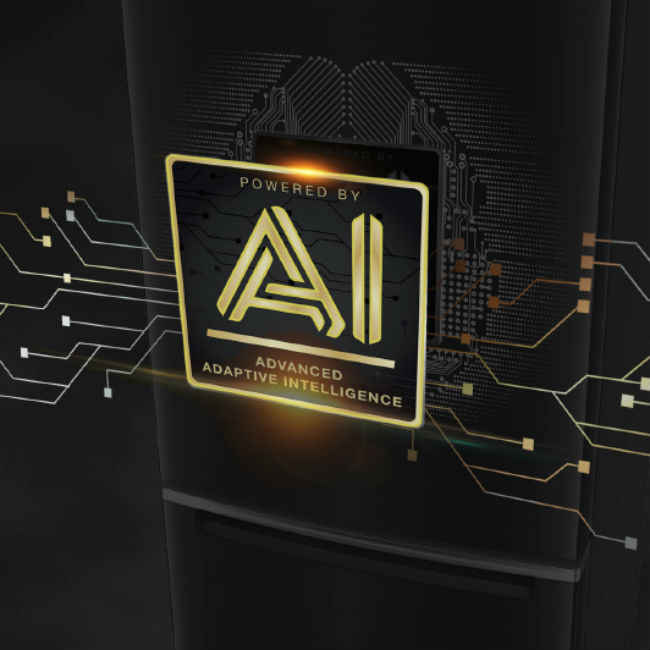 While it may not be high up on the list of things people look for when buying a fridge, it should be noted that the longevity of freshness or preservation of your food items inside the fridge is based on its operating technology. The new bottom mount range by Whirlpool aims to stands out on this front with AI tech and claims to be India's most advanced bottom mount refrigerator*
Senses. Adapts. Controls. Cooling control with Adaptive Intelligence – Adaptive Intelligence Technology is a combination of intellisensors and microprocessors. With this tech, the fridge is able to adapts the cooling inside the refrigerator based on load, door opening frequency, seasonal and outside temperature variations, which ensures perfect temperature,humidity control and long-lasting freshness*
Less Moisture loss with Radial Metal Cooling Technology – Whirlpool notes that one of reasons for moisture loss in food items is cold air directly coming in touch with the food surface. In Whirlpool's range of bottom mount fridges, cold air circulates uniformly in a circular manner without hitting the food items directly. Moisture loss, thereby is minimized and food remains fresh for long.
Excessive Ripening Prevention with Zeolite Technology –.Ordinarily fruits release ethylene, which in turn expedites the ripening of fruits and vegetables. The patented Zeolite Tech inside the freshonizer is said to absorb the excess ethylene thereby preventing excessive ripening of fruits and vegetables.
Energy Efficiency with Intellisense Inverter Technology – Whirlpool Boom Mount Refrigerators comes with an inverter compressor and inverter fan that adjusts the compressor and fan speed in real-time coordination. This is said to offer 45%* faster cooling and should helps in saving energy, and also helps with Whirlpool's promise of silence like in a library @36dB*. It also auto connects to the home inverter, which should ensure long-lasting performance.
Consumer benefits of tech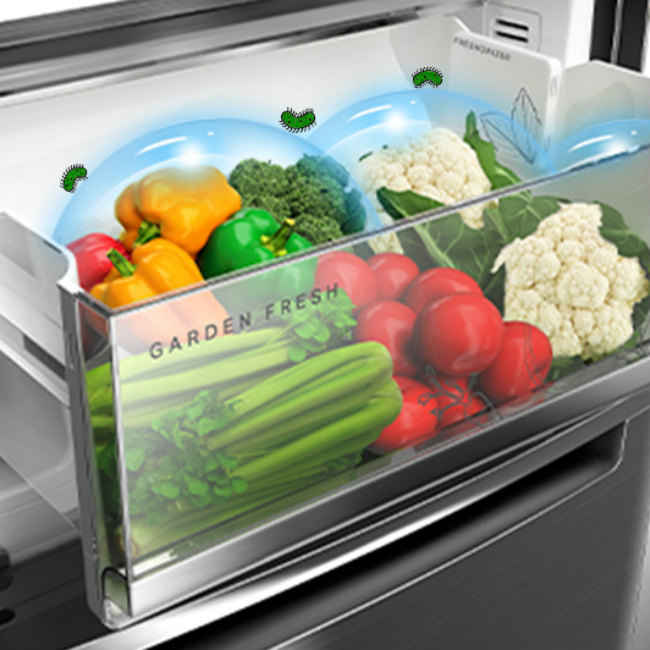 The gamut of tech lead attributes power the refrigerator to deliver a whole range of exceptional consumer benefits. Whirlpool says that the combination of AI, Radial Metal Technology, Zeolite and Microblock can keep vegetables and fruits fresh up to 15 days*, dairy items including milk till 7 days*, give the best in class vitamin preservation*, and prevents up to 99%* bacteria growth. 
Space management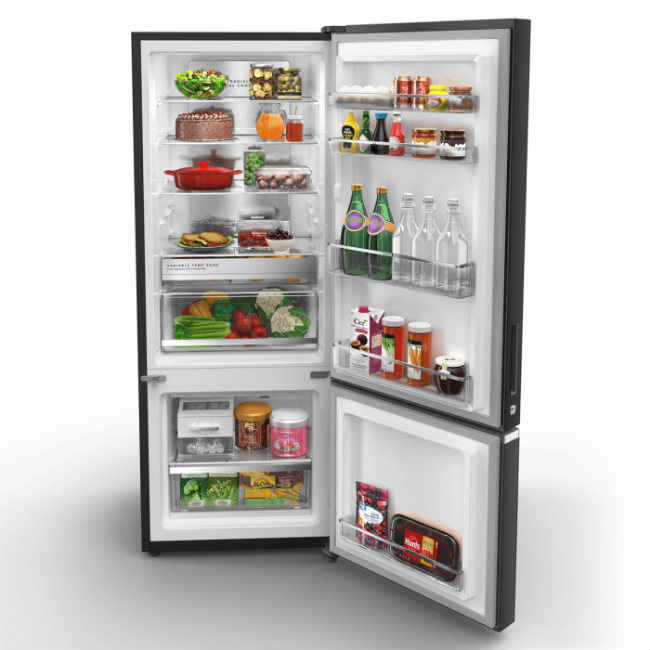 What's extremely impressive about the product is how its features around space management are thoughtfully done to cater to the indian household. 
This includes the Variable Temperature Zone, which manages the temperature based on what you plan to store inside like vegetables, fruits or milk products.  All consumers have to do is move the slider to choose the mode and it will manage the temperature accordingly. 

The carry and serve portable ice tray is another feature which isn't available in just any other refrigerator. The portable ice tray can be removed and used for easy filling of water and serving of ice. Additionally, the flexibility to remove tray creates extra space in the freezer compartment for frozen food items.

Its toughened glass shelves are said to have a bearing capacity of upto 240 Kg*. Even the door bins are designed to perform heavy duty storage which can store large bottles, milk cartons and beverages. The door bins can hold four bottles of two litre capacity each in the big bottle rack and five bottles of one litre capacity each in the bottom rack.
Avant garde design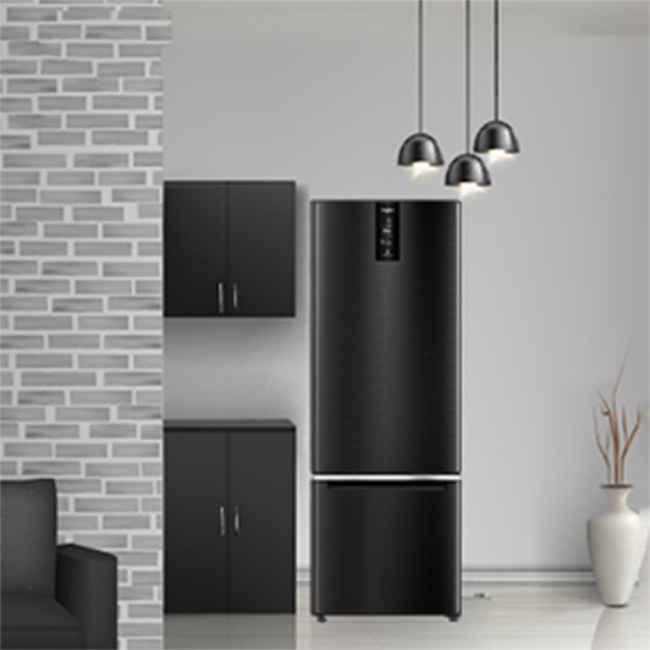 Whirlpool's Bottom Mounted refrigerators feature an exquisite design with steel finish, sleek chrome band and Feather Touch UI gives it an eye-catching look.  On the inside, its metal-clad air tower, infinity shelves with a chrome tint and premium door bins is a testament to the detailing and attention given to its aesthetic,s along with tech and space management. 
Capacity Variants & Buying options 
The range of bottom mount refrigerators comes in 325 and 355 litres capacities within two and three star range. Entire range is available on up to 12 months No Cost EMI

Read more about the product here.
*-t&c apply. Read detailed t&c at https://www.whirlpoolindia.com/refrigerators/bottom-mount.html
[Sponsored Post]