With so many different Android phones out there, it can be confusing to know what the best Android phone for you is. If you want a new smartphone (and you don't want it to be an iPhone), then you've come to the right place with our list of the best devices running Google's software.
Basically all non-iPhone smartphones run on Android, so this list has a lot of crossover with our list of the best smartphones. At the time of writing, an Android phone takes the number one spot in that list with other Android handsets taking up all but three of the other 14 slots, so there are plenty of excellent Android phones to choose from.
Our selection below consists of some fairly pricey Android phones because they tend to have the best specs and features. However, with Black Friday deals and Cyber Monday just around the corner on November 27 and November 30 respectively, we're hoping to see some good discounts on some of these Android phones.
While there's no guarantee which phones will be reduced, the Samsung Galaxy S20 Samsung Galaxy S20 range seems like the most likely candidate to see a price cut or two which is convenient given how highly we've ranked them. Keep an eye on this guide for the best prices on the included phones, and on our Black Friday phone deals guide for all the best handset offers during that event.
We've included all of the Android world's big hitters like Samsung and Google below, as well as newer contenders like OnePlus and Xiaomi. 
The Sony Xperia 5 II, Samsung Galaxy Note 20 Ultra, and OnePlus 8T are some of the more recent additions. Plus, we expect upcoming phones to feature in this list soon, with the Samsung Galaxy S21, OnePlus 9 and more coming in the new year. For now though, these are the 10 greatest Android phones you can buy right now.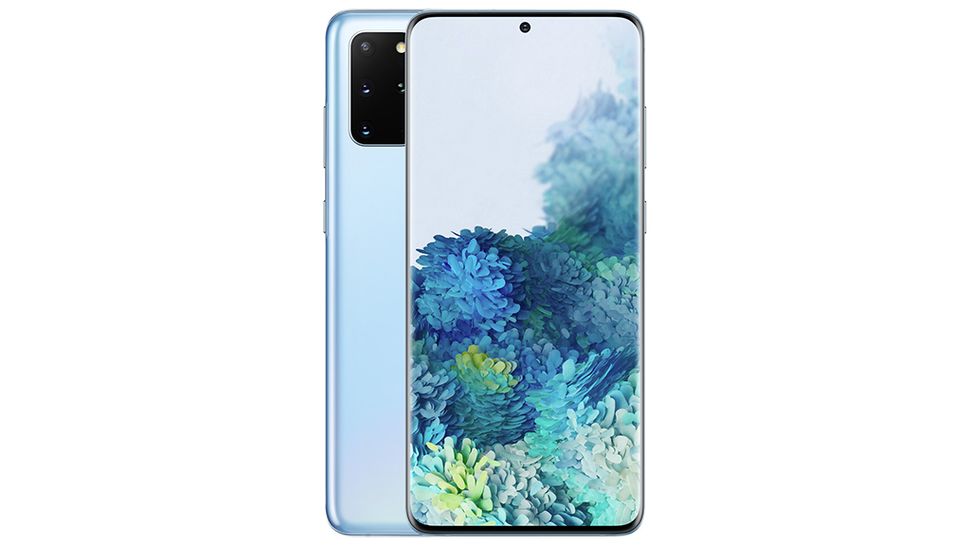 The Samsung Galaxy S20 and Galaxy S20 Plus are – along with the Galaxy S20 Ultra – Samsung's latest and greatest flagship phones, so it's no wonder they top this list.
While the S20 Plus has a slight specs edge, thanks to a larger 6.7-inch screen, a bigger 4,500mAh battery, a fourth camera lens (for depth-sensing) and optionally more storage, they're largely very similar phones, so they're fit to share the top spot.
Both have a highly capable camera array, with 12MP standard, 12MP ultra-wide, and 64MP telephoto sensors, and both also have top-end power, thanks to a Snapdragon 865 or Exynos 990 chipset (depending on where in the world you are) and up to 12GB of RAM.
They also both have a stunning 1440 x 3200 display with a refresh rate of up to 120Hz. At the time of writing this is arguably the best screen you'll find on any smartphone.
The design is premium too, and they're both packed full of features, like reverse wireless charging, 5G, an in-screen fingerprint scanner, and water resistance. They might not quite be the very best at everything, but they're certainly the best Android phones overall.
Read more: Samsung Galaxy S20 review
Read more: Samsung Galaxy S20 Plus review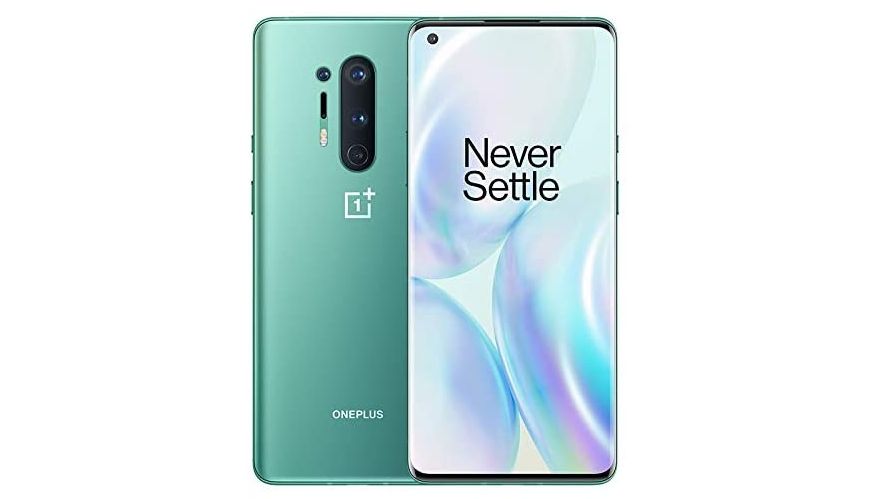 The OnePlus 8 Pro is the latest and greatest OnePlus handset, and it comes very close to challenging the best Samsung phones.
Its screen can rival them in fact – with its 120Hz refresh rate and crisp resolution, the OnePlus 8 Pro has one of the best displays you'll find on a smartphone.
It also has a top-end Snapdragon 865 chipset, more RAM than you'll know what to do with, and most of the other flagship bells and whistles, such as water resistance and wireless charging.
Its cameras arguably can't quite match those of the very best phones – but they come close, and the price is the highest yet for a OnePlus phone – but still lower than some top-end handsets. All in all though, this is a stunning effort.
Read more: OnePlus 8 Pro review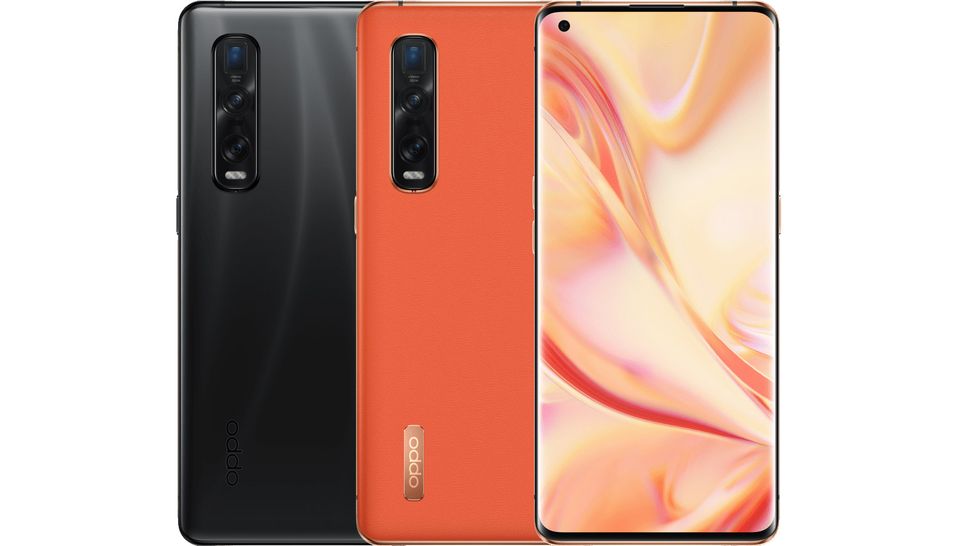 Oppo's most premium smartphone to date reaches our list of the best Android phones, and with a top-end display, camera and build, it does so in style.
The Find X2 Pro's display is its real selling point with a high resolution, 120Hz refresh rate, big size and software to make it great for playing games, viewing movies and TV or scrolling through social media.
The phone's high specs are matched by a super-high price though, as it's one of the priciest devices on this list, and that's why it isn't ranking higher up. If you can look past the high price, however, the Oppo Find X2 Pro is definitely worth your attention, and we'd recommend it as the best Oppo phone and one of the top Android devices you can buy right now.
Read more: Oppo Find X2 Pro review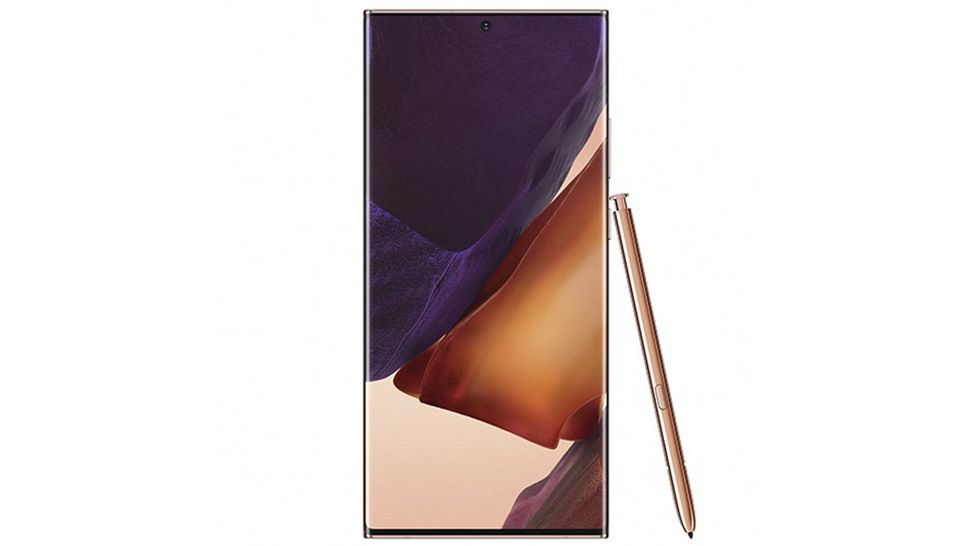 Samsung's latest super-premium smartphone is the Samsung Galaxy Note 20 Ultra, with advanced features, a great-looking screen, and special features for the S Pen stylus which comes included in the phone, that give you added versatile ways to use your device.
Sure it's expensive, and pretty huge, and doesn't actually have all the bells and whistles of the Galaxy S20 Ultra. But those weaknesses are made up for with plenty of advantages.
This is a real top-end phone with top specs in every sector, so if your budget (and hand) can stretch for it, the Samsung Galaxy Note 20 Ultra may really be one worth considering.
Read more: Samsung Galaxy Note 20 Ultra review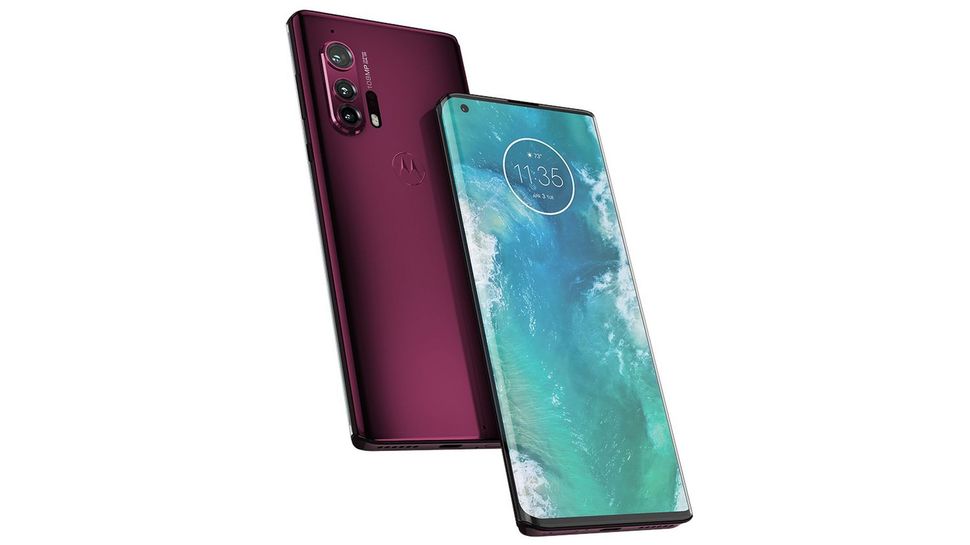 Motorola doesn't often have its smartphones hit our ranking of the best Android phones, since its devices tend to be more affordable handsets, but the Edge line changed that.
The Motorola Edge Plus has a great display with curved edges (hence the name), top-end specs from its processor to camera, and all the features that make Motorola unique like its Moto Actions.
The phone is pretty pricey which may put some off, and in some regards it doesn't reach other top-end phones, but overall it's a device that you should consider if you like style and top specs.
Read more: Motorola Edge Plus review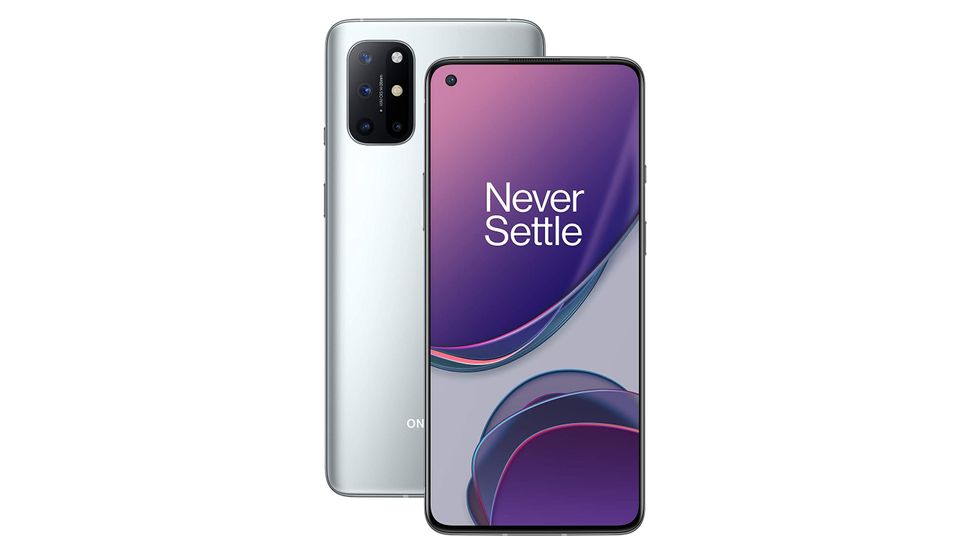 The OnePlus 8T might not offer a 'wow' factor, lacking a headline feature, but it makes up for it by being solidly dependable and offering mostly all you could need at a keen price point. 
One particularly neat feature for the price is that OnePlus has squeezed in an AMOLED panel that has a fast refresh rate of 120Hz, which ensures that it looks great no matter what you're doing. Impressively, that's not to the detriment of its battery life either, easily maintaining a charge during a full day's use. 
The OnePlus 8T might lack a few finer details like wireless charging and a high-end camera but, for the most part, it's all pretty competent and we're big fans of its beautiful screen. 
Read more: OnePlus 8T review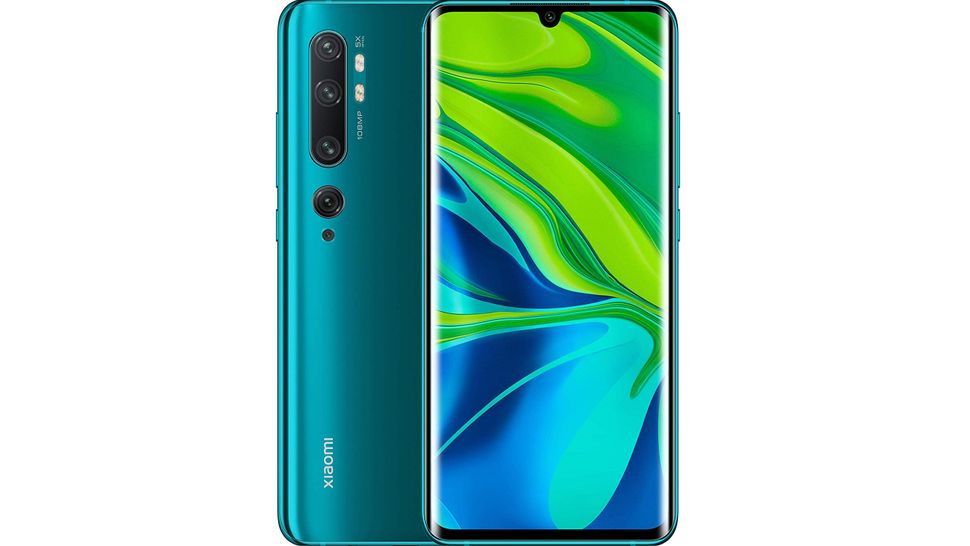 The Xiaomi Mi Note 10 probably isn't a phone you'll hear many people talking about, but it deserves to be, as this is Xiaomi's masterpiece.
It has a superb penta-lens camera setup, headlined by a 108MP snapper, plus an impressive AMOLED screen, speedy charging, and a curvy design that makes it comfortable to hold.
Where it falls down a little is in performance, as it's packing a mid-range Snapdragon 730G chipset, and in battery life, as despite having a massive 5,260mAh one we found this to be fairly average. But this isn't a phone that's going to break the bank, so these are issues that we can forgive.
Read more: Xiaomi Mi Note 10 review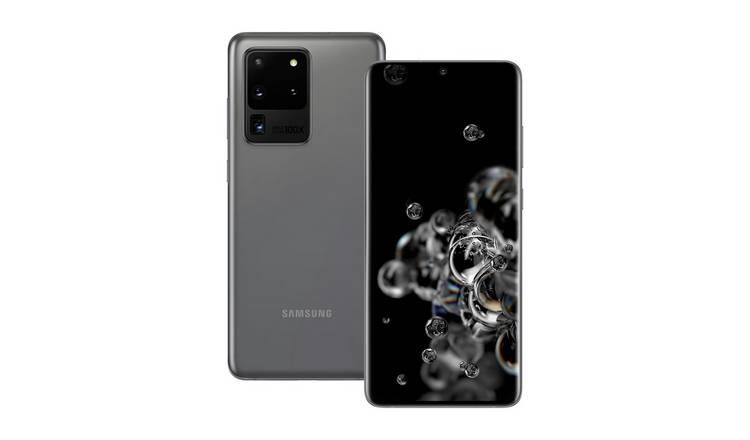 The Galaxy S20 Ultra is, indeed, ultra – billed as the ultimate Samsung phone thanks to top-of-the-line specs on paper. It's an evolution of the max-specced Samsung Galaxy S10 5G from last year, though the Ultra's execution isn't the best.
It may come with the very best specs, but it's a very expensive handset and it has a few flaws that mean it isn't entirely worth the price bump like you may expect it to be.
That said, if you're looking for all the top-end features available on a Samsung phone including the pheomenally powerful 100x zoom feature you may want to opt for the Ultra over the other Samsung devices on this list.
Read more: Samsung Galaxy S20 Ultra review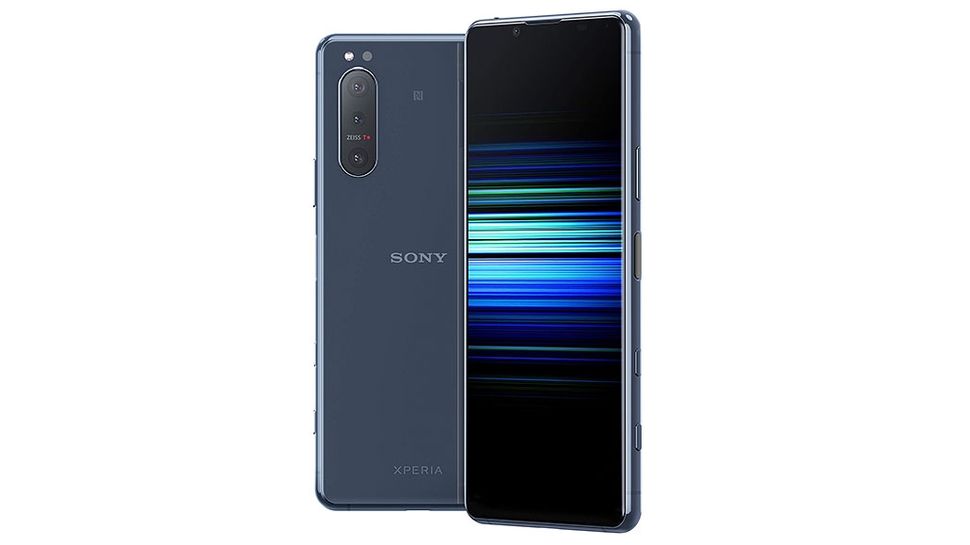 The Sony Xperia 5 II is essentially a smaller, cheaper take on the Sony Xperia 1 II, but despite its lower price this is still a high-end phone.
There's no shortage of power from its Snapdragon 865 chipset and 8GB of RAM, and while its 6.1-inch screen isn't as sharp as some, it has a 120Hz refresh rate, so the phone feels silky smooth in operation.
The Sony Xperia 5 II also has excellent rear cameras, including a 12MP main one, a 12MP ultra-wide one, and a 12MP telephoto one, with 3x optical zoom.
Plus, its relatively small size makes it much easier to use with one hand than the Sony Xperia 1 II, so unless you particularly want a big handset it's arguably the better buy.
Read more: Sony Xperia 5 II review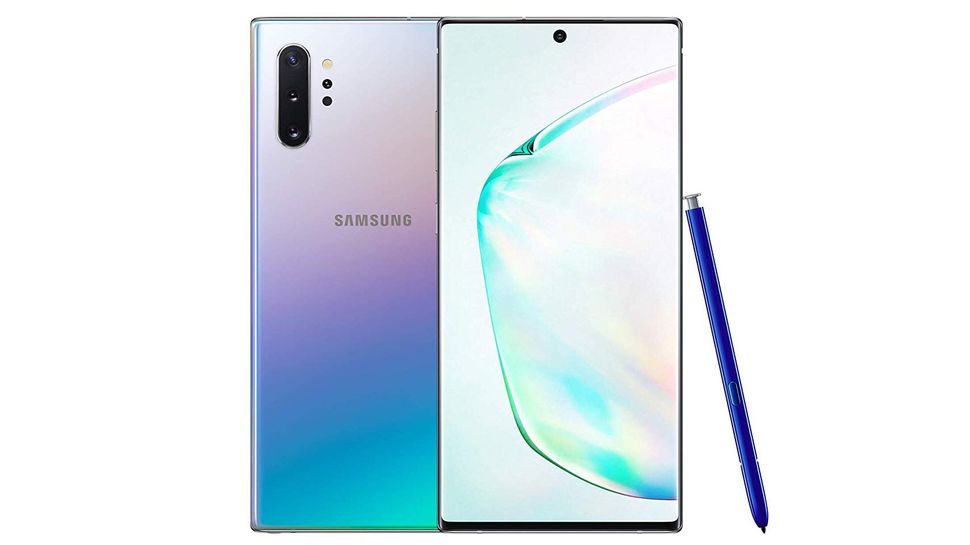 While the Samsung Galaxy Note 10 Plus may not top our list of the best Android phones anymore, that's only because it's been beaten by its successor. Saying that, it's still worth considering if you're looking for a new Android phone.
There's a lot to love in Samsung's Note phablet, from its beautiful 6.8-inch screen to the powerful selfie camera and the S Pen stylus which transforms your smartphone experience.
Sure, the cameras aren't as good as the Huawei P30 Pro, and the body leaves a bit to be desired with its huge frame and slippery design, but this is still a great smartphone if you can stomach the price.
Read more: Samsung Galaxy Note 10 Plus review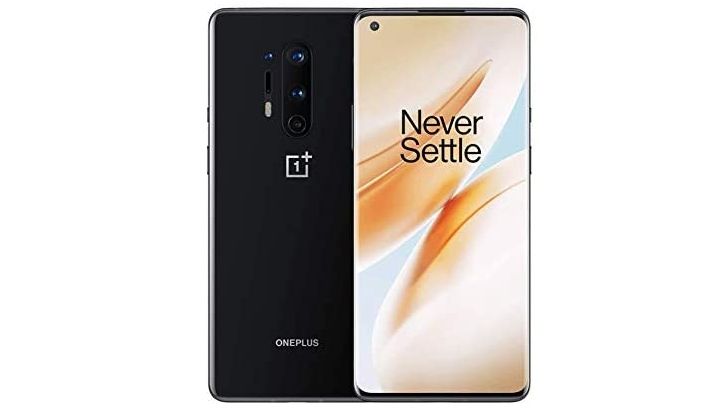 The OnePlus 8 is rather shown up by the OnePlus 8 Pro, but it's still a great phone in its own right, thanks to its similarly high-end power (you're getting the same Snapdragon 865 chipset) and lower price.
The OnePlus 8 also supports 5G as standard and has a 90Hz refresh rate on its 6.55-inch 1080 x 2400 screen – specs that aren't quite a match for the OnePlus 8 Pro, but are still decent.
There's a big 4,300mAh battery here too, with support for fast charging, plus an in-screen fingerprint scanner, a triple-lens camera, and up to 12GB of RAM. Unlike its Pro sibling this isn't quite a rival to the best Samsung and Apple handsets, but at what it costs it doesn't need to be.
Read more: OnePlus 8 review
Looking for the best deal on one of the phones above? We've put together this comparison chart for you to use to find the option that suits you best.