Vostro 3501
Popular tech to stay connected anywhere.
Save more on exciting Dell PCs.
Click here to know more
Advertisements
NVIDIA's CES offerings weren't limited to just notebook RTX 30 GPUs. The company also announced their latest mid-range graphics card in the 60-class of GPUs with the NVIDIA GeForce RTX 3060. The card will be priced at USD 329 which translates to approximately INR 24,000 and will feature 12 GB of GDDR6 video memory. Folks looking to purchase the new card will have to wait till the end of February 2021. It is unsure if NVIDIA will have Founders Edition cards for the RTX 3060 or if only partner cards will be available. NVIDIA did state that they were working on the stock situation for the new RTX 30 desktop graphics cards. Additionally, NVIDIA is enabling Resizable BAR starting with the RTX 3060 so we should see the launch drivers enabling the PCIe feature across all RTX 30 cards.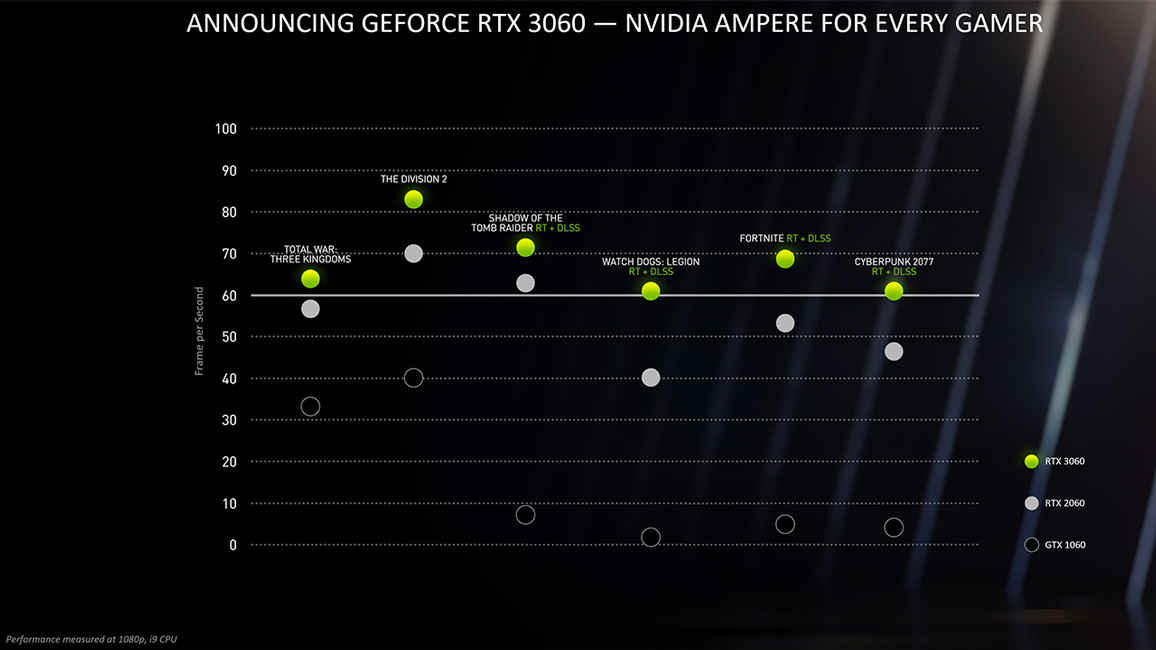 "There's unstoppable momentum behind ray tracing, which has quickly redefined the new standard of gaming," said Matt Wuebbling, vice president of global GeForce marketing at NVIDIA. "The NVIDIA Ampere architecture has been our fastest-selling ever, and the RTX 3060 brings the strengths of the RTX 30 Series to millions more gamers everywhere."
NVIDIA GeForce RTX 3060 Specifications
The NVIDIA GeForce RTX 3060 will sport 12 GB of GDDR6 memory which is more than the 3060 Ti that has only 8 GB of VRAM. NVIDIA's compression algorithm is good enough to make do with the high-speed low-capacity video buffers but with AMD's RX 6000 launch it's definitely feeling the pressure to include more video memory. The 3060 will use a 192-bit interface and can crunch out 13 TFLOPs for shader performance, 25 TFLOPs for ray-tracing performance, 101 TFLOPs for DLSS performance. More specifications will be released closer to launch.
For more CES 2021 coverage, head over to our CES 2021 hub.

Mithun Mohandas
While not dishing out lethal doses of sarcasm, this curious creature can often be found tinkering with tech, playing 'vidya' games or exploring the darkest corners of the Internets. #PCMasterRace https://www.linkedin.com/in/mithunmohandas/