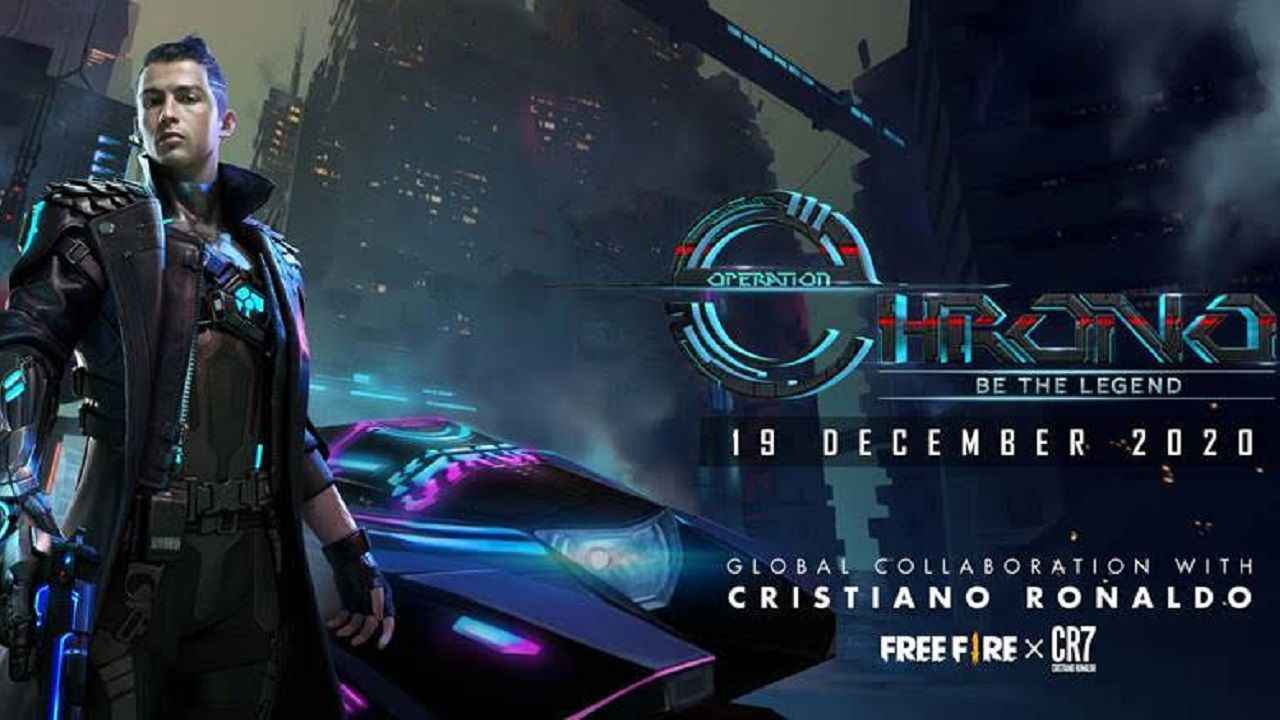 Operation Chrono, the collaboration between Garena Free Fire and professional footballer, Cristiano Ronaldo was unveiled this weekend. This will see the popular footballer available as a character called Chrono in the game. As with most new events in Free Fire, there is lore behind Operation Chrono. During the unveiling, it was revealed that the entire world of Free Fire was transformed into a "futuristic slum universe" and Chrono will attempt to prevent things from becoming any worse. To do this, Chrono will enlist the help of Free Fire players. 
Details of Operation Chrono will be explained to players at the start of the game. They will also be greeted with a new main interface. Players will be able to take part in daily tasks to get various unlockables. Further, there will be a portal on the Spawn Island that will allow players to travel between classic free fire and the new futuristic world.
Here's a quick look at what else players can expect with Operation Chrono.
New Character
Cristiano Ronaldo will be playable as Chrono from December 19 onwards.  The new character comes with a bunch of abilities, such as creating a force field and blocking damage, while still allowing him to attack. It also increases his movement speed when activated. 
New Operation Chrono-themed items
Obviously, you were going to get some Operation Chrono themed items during the event. This includes new S-class costumes, a new skin for the AUG weapon as well as a skin for the Katana.  
New Game Modes
There are two new game-modes being added to Free Fire, the first is called Cosmic racer and is a racing/action mode. The mdoe sees 15 teams of two players each battle it out with one team member acting as the driver, while the other is the gunner. The last team standing wins.
The other mode is called The Chosen One and will see two teams of four players each battle against each other. Points are awarded for every opponent eliminated, and the first team to reach 40 points wins the match. During the watch, two players will be randomly selected for head-to-head duels. The winners of the duel will earn Bonus Time (of 30 seconds) for their team during which each elimination during the time earns double the points. 
Operation Chrono on BOOYAH! 
Free Fire will also be hosting a four-day event on Operation Chrono on its streaming platform, BOOYAH!. The event will feature India's top streamers alongside celebrity guests Suhani Shah, and Nishant Tanwar. They will also participate in fun versions of battle royale modes. Further, players will also be able to challenge participants and interact with streamers directly.