James Peckham
Apple's next big virtual launch is set to take place later today, and it's almost certainly the iPhone 12 launch that we've all been waiting for over the last few months.
Leaks and rumors suggest we'll see four versions of the iPhone 12, including one that's expected to be called the iPhone 12 mini, as well as new headphones – perhaps the AirPods Studio or PowerBeats Pro 2.
James Peckham
Apple's big launch starts at 10am PT / 1pm ET / 6pm BST (that's 3am AEST on October 14). If you want to follow along live be sure to check out our how to watch the iPhone 12 launch event guide.
Check back here throughout the day for more build-up and last minute rumors, then when the event kicks off we'll be talking you through it, sharing all the details of the new devices as they're announced, and providing reaction and analysis – and we'll likely find time to crack a few jokes along the way too.
All times are in Pacific Standard Time (PST)
James Peckham
09:25 – Only an hour left to go, so you'll likely want to know how to tune into the event. We'd obviously recommend following along with our live blog at the same time though.
James Peckham
08:30 – Looking to see what the new iPhone 12 range looks like? You've come to the right place as the entire series of devices have just leaked online hours ahead of the actual launch.
The below shot comes from Evan Blass (a leaker with a good track record) who has shared renders of all four phones.
James Peckham
07:45 – We've been expecting the Apple AirTags for some time, and since they weren't revealed at September Apple Event, its follow-up in October is the next chance we'll see Apple's take on Tile-like tracker accessories. It might have been the plan all along, as a leak suggested a dedicated AirTags app would be part of iOS 14, which users have already had the chance to download.
We've heard some rumors of how the devices will work – much like Tile, you'll allegedly be able to track an AirTag (and ergo, whatever it's clipped to, like keys or a bag) through an iOS app. 
But rumors point to other tracking capabilities, like AR capabilities that let users point their cameras around to find digital balloons, which represent misplaced AirTags that are in range of your iPhone. But what if it's out of range? The rumored 'Lost Mode' uses other iPhones as a mesh network to ping the lost AirTag.
James Peckham
06:53 – Apple's online stores removed speakers and headphones from third-party sellers, which hinted that it was paving the way for its own higher-end Apple AirPods Studio to drop.
We've heard a bit about the over-ear headphones' design, with mock-ups showing a metal frame and heavy pads around the ear cups and padding on the headband. We've also noted some details about potential features they'll be metal with magnetic ear cups, but no headphone jack – they'll be mainly wireless, with a USB-C port. 
While some sources had claimed the headphones were landing on October 13, Jon Prosser – a Twitter leaker – has said the product won't be unveiled at the event so don't get too excited about the reveal.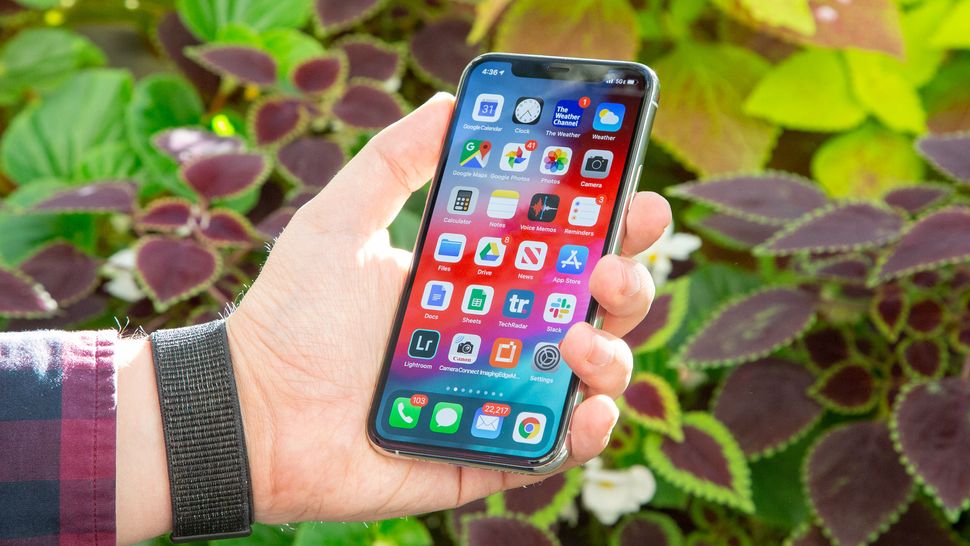 James Peckham
06:18 – The two higher-tier iPhone 12 models following up on the iPhone 11 Pro and iPhone 11 Pro Max are, unsurprisingly, rumored to be called the iPhone 12 Pro and iPhone 12 Pro Max. 
The differences in 2020? This year's models are supposedly getting bigger: the iPhone 12 Pro may get a 6.1-inch display (up from the 5.8-inch screen on its predecessor) and the iPhone 12 Pro Max could get a 6.7-inch display (from the 6.5-inch screen). 
While all iPhone 12 models should get the same rumored A14 Bionic chipset, other predictions set the two Pro models apart with more RAM (4GB for standard, 6GB for higher-end), 120Hz refresh rate displays, as well as three rear cameras and a LiDAR depth scanner. The iPhone 12 base models may only get two rear cameras. 
Lastly, it's unclear if 5G is coming to all models or only some, but if it's the latter, you can bet the Pro models will be the only ones supporting the faster next-gen networks.
James Peckham
06:14 – The Apple Store is now down, as is tradition ahead of Apple launches. Often the company removes its store for the hours ahead of the event so it can revamp it with the new products we expect today.
James Peckham
05:08 – Let's start off looking at the two more affordable, and perhaps for that reason best selling, members of the rumored iPhone 12 family. The most recent rumors suggest we'll be seeing two successors to the standard iPhone 11 as the 'affordable flagship' models of the new line. They look like they will offer size differences rather than different specs. 
The smaller phone, rumored to be called the iPhone 12 Mini, will have a 5.4-inch display, while the larger version, likely called simply the iPhone 12, will have a 6.1-inch screen. And unlike the iPhone 11's LCD display, this year's standard screens will be OLED.
The only difference between the two standard versions, rumors suggest, could be battery size – a bigger phone means more room to expand capacity – but the much smaller iPhone 12 Mini could appeal to small phone aficionados. 
It's unclear how its size will compare with the smallest current iPhone, the new iPhone SE 2020, but it will definitely be the version in the iPhone 12 series for consumers who don't need huge phones.
James Peckham
04:06 – What should you expect to see today? Below we're going to run you through the main rumors, and then over the next few hours we'll dive into each in a little more detail as well.
iPhone 12 mini– The smallest iPhone in the range, and likely the cheapest as well. The name is uncertain at the moment, but many leaks point to this moniker.
iPhone 12 – Similar specs to the iPhone 12 mini, this is expected to be the device that replaces the iPhone 11 as the option for most people who don't want top-end tech.
iPhone 12 Pro – A LiDAR scanner and maybe a 120Hz refresh rate screen are the rumored upgrades for those willing to spend more on the Pro variant.
iPhone 12 Pro Max – As in recent years, the iPhone 12 Pro Max is expected to be the same spec as the previous phone but with a larger screen and battery.
Apple HomePod 2 – A new smart speaker from the company that improves on sound quality and a few other features.
Apple HomePod Mini – A smaller version of the existing smart speaker from the company, and it's likely to have a much lower price too
Apple AirTags – A constant rumor for events like this, but these are location tracks that allow you to track items like your keys or purse directly from your phone.
Apple AirPods Studio – Apple's first over-ear AirPods product that have been rumored for a while, and they may be unveiled later today.
Beats Powerbeats Pro 2 – Another pair of headphones designed by Apple, and these may be an alternative to traditional AirPods products.
James Peckham
It's unlikely we'll see all of the above unveiled today, but we're expecting at least half of those products to be on show at Apple's virtual launch. Which one are you most excited about? Reply to the tweet below with your answers.
⏰🚨Today's the reveal date for the iPhone 12📱. Are your pre-order plans ready?October 13, 2020
James Peckham
03:09 – Well, the day is finally here. Apple is about to introduce yet more new gadgets, having unveiled the Apple Watch 6, Apple Watch SE, new iPad and iPad Air 4 less than a month ago.
What do we expect to see? The big headliner is the iPhone 12, which this year is expected to come in four variants for the first time. Expect 5G compatibility on at least some of the models, new designs and improved rear cameras.
Throughout today we'll be sharing leaks and rumors that we've heard about all the products, as well as running you through what we're expecting to see unveiled later today in detail.
And, of course, you'll want to be here when it all kicks off, and we ramp up this live blog with as many updates as we can humanly pack in during the event.