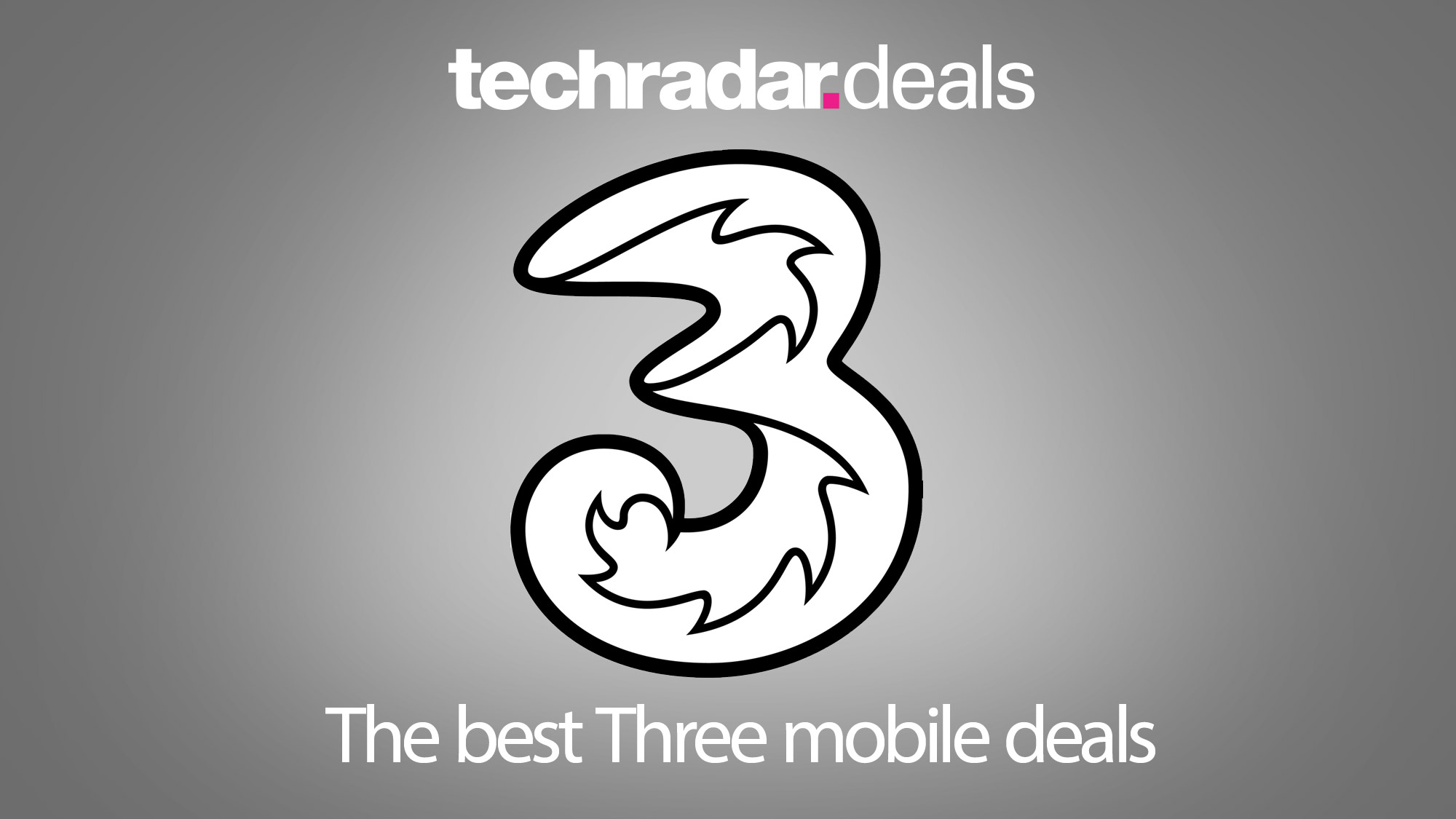 Three Mobile is known for one thing above all else big data plans. Whether its the 100GB option or the unlimited data plan, Three Mobile deals continue to serve up contracts for the gamers, streamers and those testing the boundaries of data.
Until very recently, Three stood unopposed as the place to go for unlimited data and despite rising competition from all sides, it remains one of the best places to go for a complete lack of caps on your data plan.
However, to help deal with this rise of competition, a new set of Three Mobile deals was added – 100GB data plans. Since their release, these plans have quickly shot to the top of our lists across a massive range of phones.
The iPhone 11, Huawei P30 Pro, Google Pixel 4 – the list goes on. For anyone considering a Three Mobile contract, tracking down either a 100GB plan or something unlimited will be the way to go.
But now time for the catch. Looking for cheap Three Mobile deals? You might struggle. While Three has the big data area nailed down, low data cheap plans are just completely missing, for the tiny price rise we would always suggest one of the larger plans.
Ready to see what Three Mobile deals there are? Scroll down to see the best plans across a range of devices, retailers and price points.
Price comparison chart
The best iPhone 12 Pro deals on Three:
The iPhone 12 Pro and the larger 12 Pro Max are Apple's most impressive and powerful phones to date. Both come with 5G, a triple camera set-up, massive batteries and the market's most powerful processor. But with all of that comes a large price tag as well.
The best iPhone 12 Mini deals on Three:
The iPhone 12 Mini is the smallest 5G phone on the market and the cheapest of Apple's four iPhone 12 handsets. Despite its size and cheaper price tag, it comes with 5G, Apple's super-powered A14 Bionic chip and a whole host of other impressive features.
The best iPhone 12 deals on Three:
The iPhone 12 is the middle of Apple's new devices, it blends a more affordable price than the Pro with a more powerful design than the Mini. It comes in at a size of 6.2-inches and features the same 5G, powerful processor and more.
The best Samsung Galaxy S20 Plus deals on Three:
The Samsung Galaxy S20 Plus was one of the other big launches from Samsung's S20 range. It provides impressive specs at a price tag that is rapidly falling. In fact, we would go as far to say that with its large battery, powerful processor and overall top-notch performance, the S20 Plus is the best phone on the market.
The best Samsung Galaxy S20 deals on Three:
The latest in Samsung's long line of devices, the Samsung Galaxy S20 is packed full of high-end specs, offering a massive 4000mAh battery, a triple camera set-up and even a hefty 8GB RAM.
The best Huawei P30 Pro deals on Three:
While the Huawei P30 Pro is no longer the brand's newest device, it remains its best. That is because Huawei fell into a disagreement that meant it could no longer use Android services and therefore, it's latest devices can't access the Google Play Store.
However, the Huawei P30 Pro avoided this issue due to its older age. This means that with a far lower price tag, the Huawei P30 Pro is a great option for many.
The best iPhone 11 deals on Three:
The iPhone 11 has come along to offer fans of Apple a 2019 device without going all out on cost. It arrived with a SIM-free price less than the iPhone XR on release while boosting specs in almost every department – better screen, the fastest CPU on the market and a much needed battery development.
Samsung Galaxy Note 20 deals on Three:
Every single year, Samsung's Note design keeps getting better and better. The latest iteration – the Note 20 – is clearly a combination of everything Samsung does well. Yes, the display is only Full HD but through the use of Samsung's 'S' pen and its improved latency, an impressive battery size, a beautiful (but unfortunately not curved) design and a top-tier set of cameras, the Note 20 is one of the best Samsung phones you can buy right now.
The best iPhone SE deals on Three:
This 2020 launch from Apple rewards you with its cheapest iPhone yet! Don't be fooled by the design. While it looks and feels like an iPhone 8, it is packed with some seriously powerful specs including the same processor found in the iPhone 11 series.
Google Pixel 5 deals on Three:
Google's latest handset came along to compete with the flagship devices from Samsung, Apple and OnePlus. It brought what it did best – a top-notch camera – but paired it with an improved battery, a better processor and all-round better phone, making Google more competitive than ever.
FAQ on Three mobile deals
What are the benefits of Three?
The benefits of getting a Three mobile deal can be split into three main categories:  
Another factor that has made Three so popular is its offer off massive amounts of data (or even unlimited) at some brilliant price points. 
Can I keep my number when I switch to Three?
You sure can, if you switch over to an Three mobile deal and want to keep your old number, then simply call your old network, get a PAC code and transition it over. 
If you were previously on Three, you can still keep your number but it is slightly more complicated. They won't let you keep your number, so you have to use this workaround. Buy a free pay-as-you-go SIM from any other network and tell your network that you're moving. 
They'll release the PAC code, which you then give to the substitute network. Then, you immediately get another PAC code from them. Take that to your old network, and they'll move your number to your new contract. Long winded, but easier than learning a new number!
Can I use my Three phone abroad?
When it comes to roaming abroad Three mobile deals are a pretty great way to go. With access to free roaming anywhere in Europe and options in at least 71 countries, Three trumps the rest for roaming charges.
There are select countries where you will have to pay extra to use your data, you can check Three's website to find these countries. 
Can I get a Three Mobile deal with no upfront costs?
Don't want any bills at the start? Three has plenty of deals like this. In fact, phone contracts with no upfront costs are a frequent sight in the phone market. Obviously as soon as you cut upfront costs, the monthly cost does tend to receive a bump. But if you're lucky it could end up being a complete bargain.