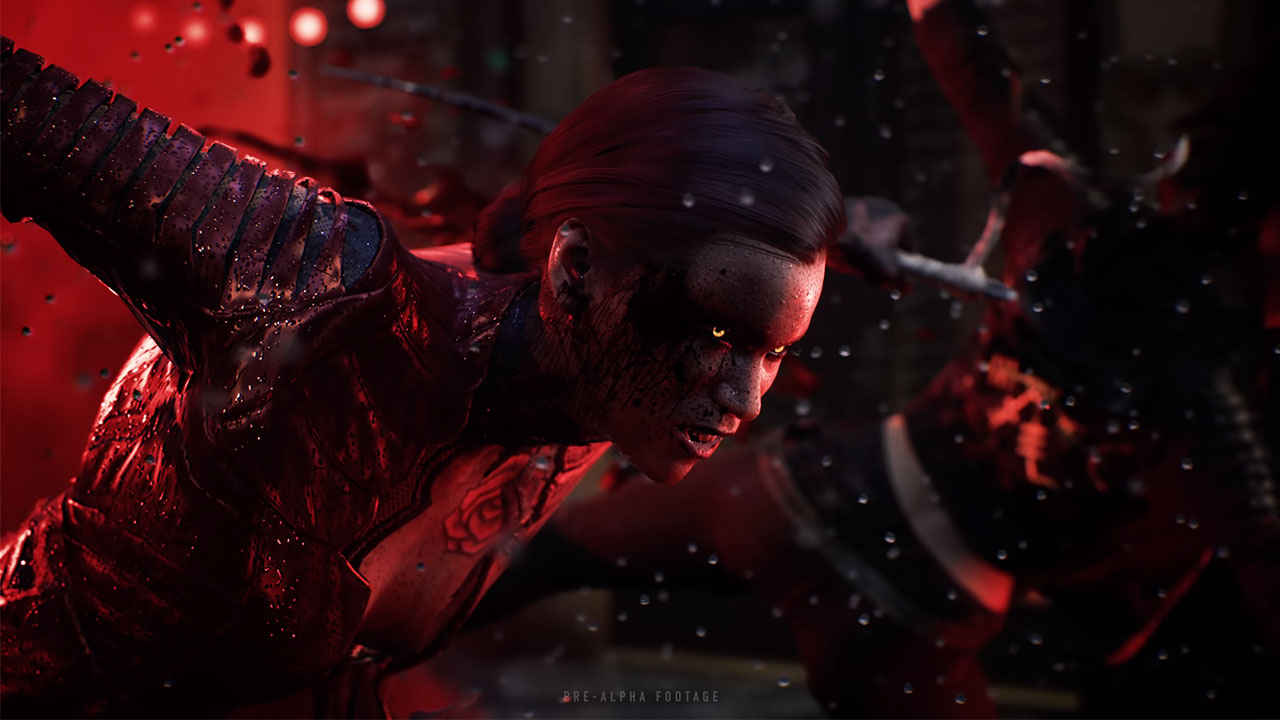 Novel development studio – Sharkmob, is currently working on a battle-royale game based on the cult classic – Vampire: The Masquerade franchise. Published by Paradox Interactive, the title is set to drop sometime in the latter half of 2021.
The announcement comes from a short teaser trailer that gives us a glimpse of the dark and moody setting, looming with bloodlust, players will be stepping into. As you would expect, players will be donning the roles of their own custom vampires, as they fight their way across the streets and rooftops of Prague. The game will be offering both solo and group modes for you to battle rivals and the hostile Entity, who is hellbent on exterminating the bloodthirsty lineage. Players will be armed with supernatural abilities, knives, guns and blood to grow stronger, fight their opponents and make it through to dawn break.
At the moment, fans of the beloved franchise are divided, seeing the new direction Paradox is taking with the game's mythos, by some even calling it a mere cash-grab attempt. While others are simply excited to try out an online multiplayer game based on Vampires. The news must come as salt to the wounds, considering the long-awaited sequel, Vampire: The Masquerade – Bloodlines 2 was yet again pushed back to 2021, just a couple of months ago. Another Vampire game set to come out in 2021 would be Vampire: The Masquerade – Swansong, which was showcased earlier this year at Nacon Connect, of which you can check out further details here.
In addition to the battle-royale title, Sharkmob is also working on 2 more highly ambitious AAA quality titles that are powered by Unreal Engine. You can keep a tab on their upcoming projects here. If things go as planned, 2021 could be a good year for Vampire fans, as they get their hands on 3 unique titles.