Want to modernise your banking loan application?
Build an application that analyses credit risk with #IBMCloud Pak for Data on #RedHat #OpenShift
Click here to know more
Advertisements
It seems like the folks over at YouTube may be planning to introduce a new feature that will make it easier to share offline downloads. According to a report by Android Police, a cross device offline setting entry appeared and then suddenly disappeared in the recent Android app. The report notes that the new feature would allow users to download videos on their phone, and then make them appear automatically on other devices. 
The publication notes that the option appears in the Background & Downloads settings for some YouTube Premium subscribers. This was apparently in the stable and beta v15.49.34, and v 15.50.32. Android Police also notes that they actually spotted it way back during an app teardown in 2018. When the option was selected, it asked users which devices should be synced as well as a toggle that read, "Allow downloading to this device."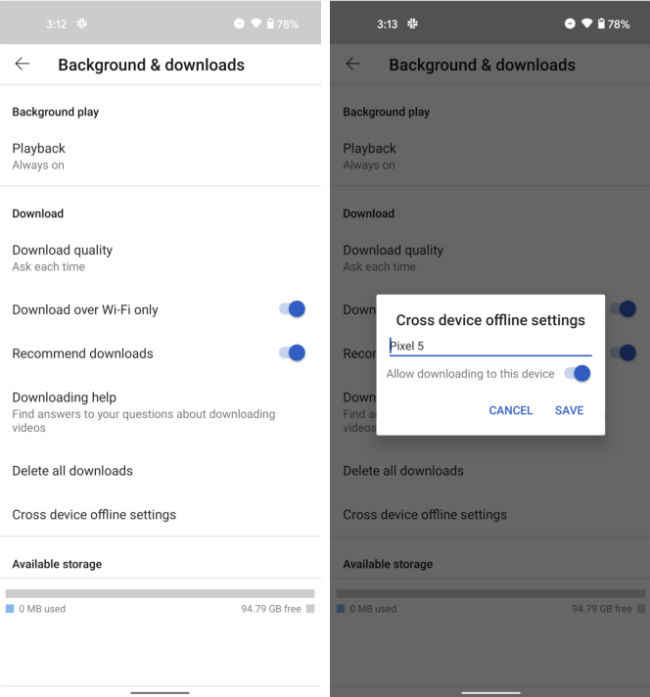 In related news, YouTube, along with multiple other Google services such as Gmail, Drive, Maps, and more saw an issue that made them unavailable to users. The services were down for almost 45 minutes. The company then released a statement, "Today, at 3.47AM PT Google experienced an authentication system outage for approximately 45 minutes due to an internal storage quota issue. Services requiring users to log in experienced high error rates during this period. The authentication system issue was resolved at 4:32AM PT. All services are now restored. We apologise to everyone affected, and we will conduct a thorough follow up review to ensure this problem cannot recur in the future."